COMMERCIAL
·
Multiple locations
·
Remote
Source to Contract Specialist
Är du vår nästa Source to Contract Specialist?
Är du vår nästa Source to Contract Specialist? Mercell letar nu efter en driven Specialist inom området Source to Contract som kan stärka upp vårt New Sales and Customer Success team. I rollen kommer du att vara den tekniska kompetensen för säljorganisationen och förväntas delta i kunddialoger med våra offentliga kunder, men också vara en spindel i nätet när det gäller samarbetet internt mellan sälj, produkt/utveckling och support. Du välkomnas till något av våra kontor i Stockholm, Linköping eller Halmstad. 
Vem är du? 
Som person är du lösningsorienterad, positiv och är duktig på att kommunicera samt samarbeta med olika funktioner/kunder. Du är en duktig projektledare och kan förmedla teknisk information till mottagare på ett lättförståeligt sätt. För att lyckas i rollen har du ett eget driv, en god analytisk förmåga och kan värdera idéers potential. 
Om tjänsten 
I rollen är du ett tekniskt stöd för säljarna inom domänen Source to Contract. Du hjälper säljorganisationen med produktdemonstrationer och tekniska förklaringar i dialogen med kunderna, samt agerar ett bollplank mot produktutveckling avseende förbättringsförslag på systemen. Vidare innebär tjänsten att:
Delta i och driva analysen av funktionella och icke funktionella krav i anbudsprocesser.
Förbereda, delta och hålla i anbudspresentationer.
Vara uppdaterad på det senaste inom Mercells produktutveckling.
Ansvara för projekt rörande Mercell TendSign och Mercell Source to Contract plattform.
Din bakgrund
Vi söker dig som har erfarenhet av TendSign, kanske är du en avancerad användare och administratör i lösningen idag. Vidare ser vi att du är van vid att driva projekt och det är meriterande om du har erfarenhet inom offentlig upphandling. Du är tekniskt intresserad och har djupa kunskaper inom Source to Contract. Vidare trivs du i en "spindel i nätet"-roll och har lätt att tänka utifrån ett kundperspektiv. Du behärskar svenska och engelska obehindrat i tal och i skrift.
Startdatum: Enligt överenskommelse 
Omfattning: Heltid
Arbetstider: Flexibla arbetstider
Sista ansökningsdag 
Sista ansökningsdag är 1 november 2021. Urvalet sker löpande och kan komma att tillsättas innan sista ansökningsdag.
Varför Mercell? 
Mercell erbjuder stora möjligheter för utveckling inom organisationen! Vi tittar på vad du levererar, inte hur du arbetar eller hur många timmar du spenderar på varje uppgift.
Mercells värdeord - Growth, Curiosity, Courage and Trust - fungerar som en grund för de beslut vi fattar, hur vi driver vår verksamhet och hur vi interagerar med våra kollegor, kunder och andra. Men de fungerar också som grund för de möjligheter som Mercell ger sina anställda att utvecklas och trivas inom sitt arbetsområde.
Mercell befinner sig i en mycket spännande period och du kommer att spela en viktig roll för att möjliggöra vår framtida utveckling. Om du är intresserad av att bygga en karriär hos ett snabbt växande och välfinansierat mjukvaruföretag med ambitiösa planer, kan du vara den person vi letar efter!
 Growth | Curiosity | Courage | Trust 
Vi hoppas få en möjlighet att lära känna dig och ser fram emot att få din ansökan!
Har du frågor om tjänsten? 
Kontakta: Christoffer Crona, (Head of New Sales & Customer Success) tfn: +46707 69 79 76.
Sökord: Source to Contract, TendSign, Source to Pay, Source to Contract Specialist
Department

Locations

Halmstad, Stockholm (Lindhagen), Linköping

Remote status

Temporarily Remote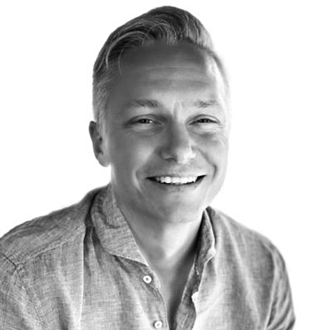 Related jobs
About Mercell
Mercell is a leading digital platform for public eTendering and entered the eProcurement market in 2020. The company has approximately 3,000 buyers and some 26,000 suppliers as customers.
Mercell's unique marketplace simplifies the tender and procurement process and makes it easy and secure for buyers to find relevant suppliers for their tenders and purchasing needs, and enables suppliers to find relevant business opportunities and receive and handle purchases from public and private buyers.
Mercell delivers services to public and private buyers in 13 European countries with the goal of becoming the leading software-as-a-service (SaaS)-platform for eTendering and eProcurement in Europe. Through the acquisition of Negometrix in February 2021, Mercell also became market leader in the Netherlands and established a foothold in the US market.
Already working at Mercell?
Let's recruit together and find your next colleague.